Whoever you are, wherever you're from, you are welcome here.
Lighthouse Summer Schedule
This summer, we will be joining our larger church body and reading through the book of Acts. Each Sunday, junior and senior high students are invited to join Pastor Dan after service for lunch and a conversation about what we read in Acts that week. If you have any questions, please reach out to Pastor Dan by clicking
HERE
.
There will be additional Summer events including watch parties for
The Chosen
and other fun events. You can find us on
Facebook
and
Instagram
for more info!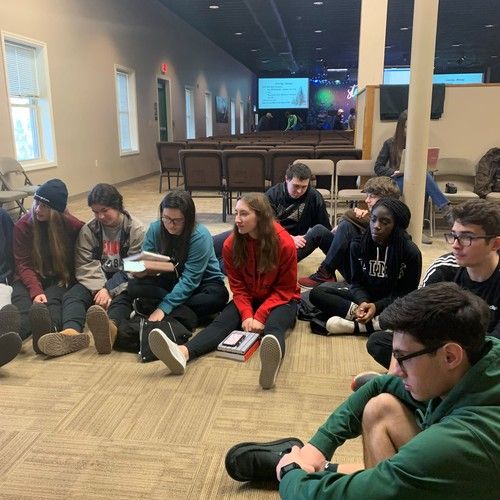 Our Jr and Sr High students attend these services with their families
Junior and Senior High meet on Wednesday evenings. Jr High meets from from 6:00 PM - 7:30 PM and Sr High meets from 7:30 - 9:00 PM. Come join us for fun, games, fellowship, and the Gospel.
Internet Safety Resources
Technology can do so much good in the world. And if not used well, it can also do so much harm. Never before in human history have young people had the ability to so radically change the trajectory of each other's lives so quickly.
The Internet Safety Experts at Protect Young Eyes want to help all caring adults teach young people how to use technology well. Led by Chris McKenna (dad, Senate witness, child advocate), PYE will prepare you for today's digital risks.
Can YouTube be controlled?
When's the right age to talk to my kids about porn?
What's the right age for social media?
What's the right amount of screen time?
What's the best parental control solution?
How do predators use social media to get to kids?
Anxious to get started? Receive their free weekly newsletter by texting PROTECT to 66866 or click below to check out their other resources!
We'd love to hear from you. Fill out the form below to get started.